Contract brew with the Full Sail Crew!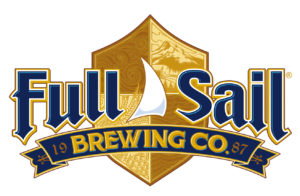 Hood River, Oregon is a great place to make beer! Founded in 1987, we celebrate 30 years of making great beers. Full Sail's beers continue to garner acclaim on the worldwide stage, having collected more than 300 awards, including over 150 Gold medals.
Please fill out the form to contact us about contract production or call 541-386-2281.
FACILITY OVERVIEW & CAPABILITIES
Contract Brewing & Production
200 Barrel Brewhouse with Meura Mash Filter and Alpha Laval Centrifuge.
Minimums: Batch size per brand 180 BBL

Contract Canning & Bottling
High-Speed Krones Bottling and Canning Equipment
Bottles: 12oz, 16.9oz
Cans:12oz, 16oz, 19.2oz
Packages: 6 pack cases, 12 pack cases, 15 pack, 24 loose
Stainless Kegs:1/2 , 1/6 and 1/4 barrel
PET Kegs: 20L & 30L
FULL ON-SITE LABORATORY AND QUALITY CONTROL
ESTABLISHED RELATIONSHIPS WITH FREIGHT AND WAREHOUSE OPERATORS
FLEXIBLE PRICING APPROACH
ALTERNATING PROPRIETORSHIP OR CONTRACT PRODUCTION
OFFERING COMPLETE COMPONENT SOURCING OR PACKING-ONLY SERVICES