Water Conservation
We often look out over the mighty Columbia River and the snow-capped volcano peaks beyond, and up at the clear blue skies, and have to pinch ourselves for being so lucky to work in a magnificent place like Hood River, Oregon. It's not hard to figure out what would attract us to this setting. Our love for the environment is what drives our sustainable practices, so pure water, local ingredients and responsible processes are poured into each and every tasty pint. Because Oregon is our home, we feel empowered to run the brewery in the most responsible manner every day. As much as we are committed to brewing great beers, we are also committed to our community. It would be impossible to live and work in the Columbia River Gorge and not be inspired by the sheer beauty of the place.
Our beers are brewed with water, malt, hops, and yeast. They contain no stimulants, *no added sugars, no high-fructose corn syrup, no preservatives, no fluoride, and *no animal products are used. Click here to read more about our practices.
OUR Sustainable Practices
Did you Know?

While average breweries use 6 to 8 gallons of water to make a gallon of beer, we've reduced our consumption to less than 3 gallons.

We take care of our precious Mt. Hood water by implementing practices that reduce water consumption by 3.1 million gallons each year.
We compress our work week into four 10-hour shifts, reducing power consumption and water use by 20 percent.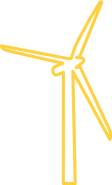 140 BLOCKS per month
We purchase 140 blocks of Blue Sky wind power every month. Annually, this reduces carbon dioxide emissions by 168 tons, which has the environmental benefit of not driving 2,900 round trips to Portland from Hood River, or the equivalent of planting 33,000 trees.
Full Sail Cares
Awards & Recognition
Full Sail


Brew Pub

Our Brew Pub is open daily 11:00 AM to 9:00 PM with takeout and dine-in service including outdoor seating on our heated covered deck all with views of The Gorge.

Visit Us