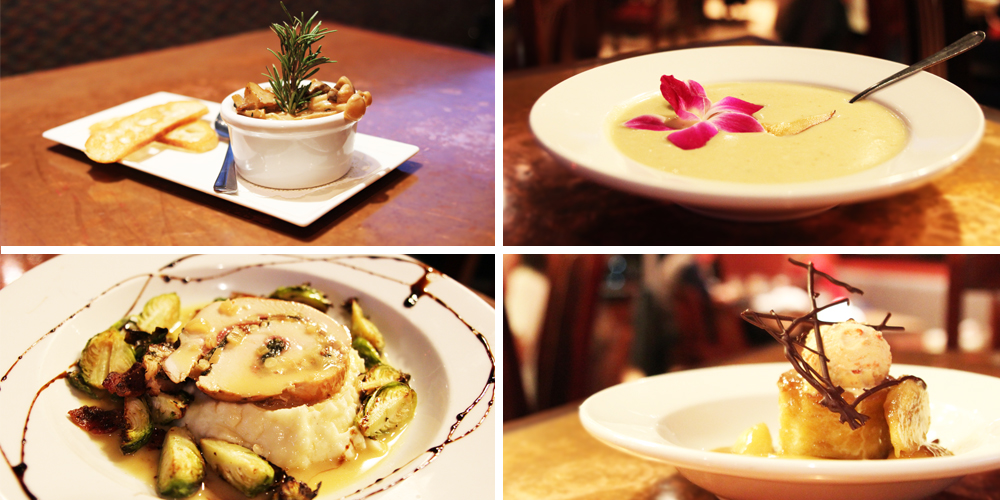 | By Full Sail
Eat, Drink, and Be Merry-Brewmaster Dinner
Our December Brewmaster Dinner is tomorrow! It's time to EAT, DRINK and BE MERRY! Join us for a beautiful night of 5 ridiculously tasty beers paired with equally delicious food.
FIRST COURSE paired with Session Black
Roasted wild mushrooms in a demi cream sauce served with toasted baguette and smoky rosemary.
SECOND COURSE paired with Blood Orange Wheat Ale
Roasted pear and Brie soup served with a fresh orchid.
THIRD COURSE paired with Session Black Cherry Black
Turkey roulade stuffed with braised kale, sun-dried tomato and pine nuts with Dijon demi; served with roasted Brussels sprouts and Boursin mashed potatoes.
FOURTH COURSE paired with Bourbon Stout & Session Lager
Bananas Foster served with goji berry fresh cream.
$40 per person | Limited Seating
Call and make your reservation today- 541-386-2247
Categories

Archive

Be Social