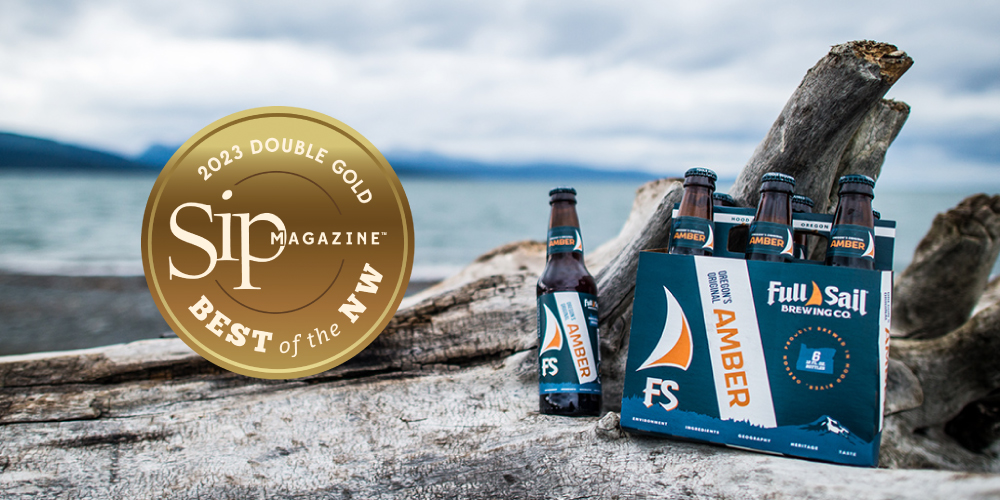 | By Full Sail
Full Sail Amber Wins Double Gold at the Best of the Northwest Beer Awards
Sip Magazine, a Pacific Northwest based publication renowned for showcasing regional wines, beer and spirits has announced the medalists of its 12th annual Best of the Northwest Beer Awards! Our flagship Amber Ale was bestowed with a prestigious Double Gold medal in the amber/red ale category.
The beers were sampled blind and judged by an esteemed panel including leading beverage industry experts, cicerones, beverage directors/buyers, beer writers, producers and bottle shop owners, who determined the top four medalists (platinum, double gold, gold and silver) and judges' picks in each respective beverage category. The complete beer results and full list of medalists including the winners from wine, beer, spirits, cider and seltzer will be released in Sip Magazine's annual Collector's Print Issue out early 2024.  For a comprehensive list of results, please visit Sip Magazine.com
Over the years our flagship Amber has earned many awards and accolades including over 30 gold medals. We know that you, our customers, are the ultimate judges and we strive to consistently brew balanced beers with your tastes in mind. Pick up a sixer and you be the judge this holiday season! It pairs perfectly with all types of food including turkey, seafood, pasta, savory meats, hearty stews, salads, grilled vegetables, and whatever special traditions your family cooks up.
We're excited about winning this award and we hope it will inspire even more people to taste our Amber Ale. We're as proud of it today as we were back in '89 when we brewed our first batch. Cheers – The Full Sail Crew
Categories

Archive

Be Social