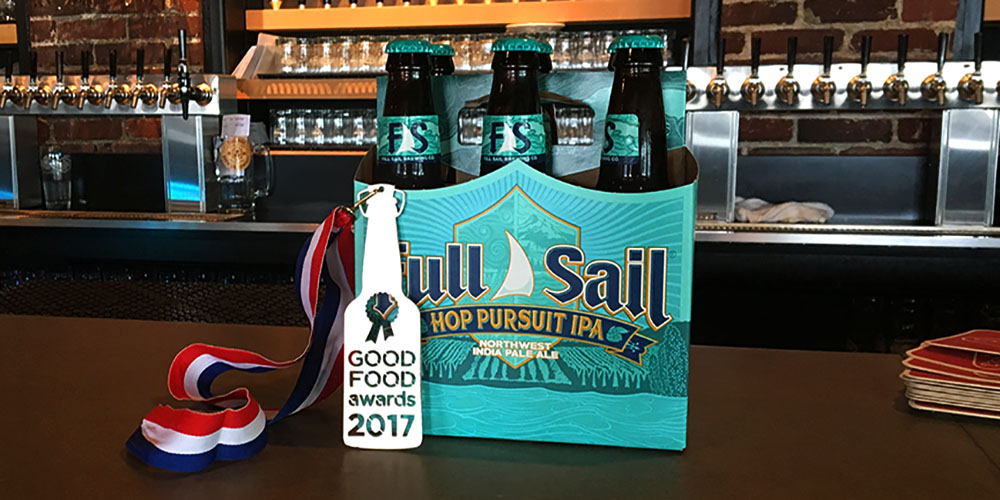 Full Sail's Hop Pursuit IPA Cooks Up a "Good Food Award"
Tasting good and doing good are Full Sail mantras, and now The Good Food Awards are celebrating our very own Hop Pursuit IPA for leading the way toward a delicious, authentic and responsible food system.
In addition to being ridiculously tasty, Hop Pursuit IPA was chosen by the Good Food Awards for being part of a responsible brewery that pioneers local manufacturing and craftsmanship, reshapes supply chains by sourcing locally grown ingredients, practices resource conservation and supports local communities. Selected from more than 2,000 competitors, winning companies were honored for creating vibrant, delicious, sustainable and local food economies. Check out www.goodfoodawards.org/winners to see the talented company we keep, but be warned, the list of winners might make you hungry!
Categories

Archive

Be Social