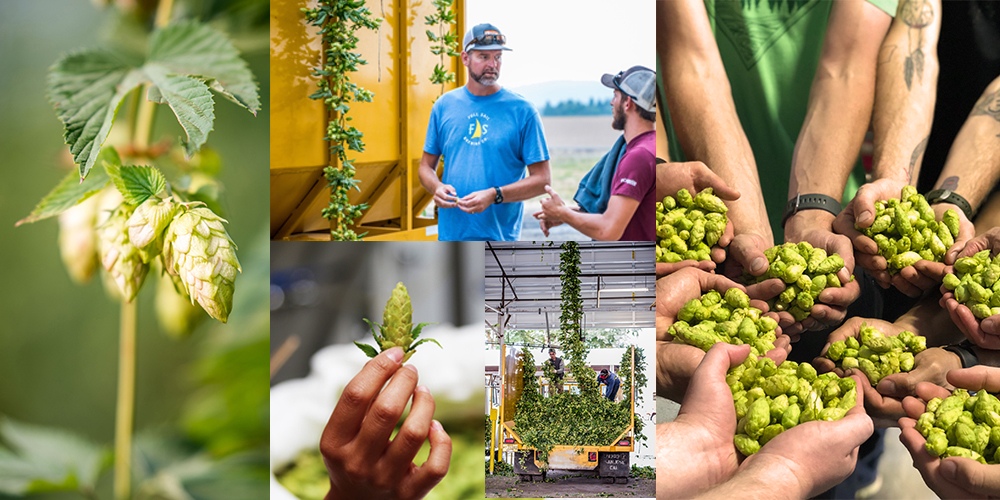 | By Full Sail
Limited Release: The Gold Standard Fresh Hop Pale Ale
One of the secrets to the wonderful flavors in beer is hops. Located in the heartland of hops, each year the Full Sail brewers wait with thirsty anticipation for hop harvest and the chance to celebrate by brewing a fresh hop beer. When the hops are at their peak, the Full Sail brewers truck out to the hop fields to collect the aromatic bounty. These seasonal wonders will go from field to brew kettle within a matter of hours and the magic begins. And this year is no exception.
The Gold Standard Fresh Hop Pale Ale went from farm to tank in a mere four hours.  A light golden base packed with freshly picked B&D Farms' Citra Hops, just hours off the vine, The Gold Standard explodes with beautiful fresh hop aromas while tropical fruit and citrus complement nicely with subtle malt notes. 6.6% ABV, 32 IBU
Full Sail's The Gold Standard Fresh Hop Pale Ale will be available in limited quantities while it lasts on draught at Full Sail's Brew Pub in Hood River. It will also be available at various fresh hop beer festivals including the Hood River Hops Fest, September 22, 2018, and the Portland Fresh Hops Beer Fest, September 28-29, 2018.
Event Details:
Date: September 22, 2018  Time: Noon – 8PM
Location: Columbia Lot, 5th and Columbia, Downtown, Hood River, OR 97031
Portland Fresh Hops Beer Fest
Date: September 28-29, 2018 Time: Noon-9PM
Location: Oaks Amusement Park, 7805 SE Oaks Park Way, Portland, OR
Categories

Archive

Be Social