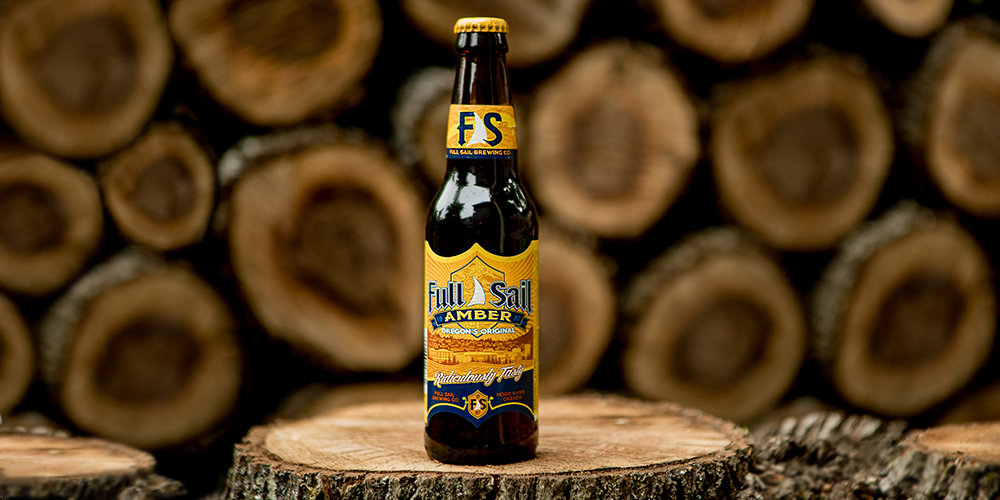 | By Full Sail
Amber and Session Earn Honors at the Great International Beer & Cider Championship
Hot off the judging from the 22nd annual Great International Beer, Cider, Mead & Sake Competition, where over 730 beers, ciders, meads and sakes were judged on October 26, 2018 in Bridgeport, CT, our Full Sail Amber Ale and Session Premium Lager are returning with two more medals to add to our collection.
Our flagship, Amber Ale has earned over 27 gold medals and was named "World's Best Dark Beer" at the World Beer Awards, and it has been honored again with a First Place award among all American Amber Ales judged throughout the competition. When we brewed our first batch of Full Sail Amber back in 1989, not only was it the first Amber ale here in Beervana (aka Oregon) — it was the first craft beer to go into a bottle. And two things became immediately apparent. It wasn't Regular and it sure as heck wasn't Light. Our Amber is a sweet, malty, medium-bodied ale with a spicy, floral hop finish. It's brewed with 2-row Pale, Crystal and Chocolate malts. And we hop it with Mt. Hoods and Cascades. We're as proud of it today as we were back in '89.
Named #1 American Pilsner on the "Top Ten List of lagers Brewed in the United States" and voted "Best Craft Lager", Session Premium Lager is as popular with the critics as it is with all us beer lovers, winning 28 gold medals among many others, most recently, a 2nd Place honor in the Premium Lager category at the Great International competition. Session Premium Lager is an extremely tasty import-style lager, like the kind of beer made back in the pre-Prohibition days— plenty of flavor that goes down clean and smooth. American and European hops offer a wonderful noble hop aroma, and the two-row barley malt and a touch of wheat malt give a pleasant, refreshing finish.
We don't brew our beers to win medals, but we are honored when we do. We know that you, our customers, are the ultimate judges and we strive to consistently brew complex, balanced beers with you in mind. Over the years, our passion and commitment have earned us a long list of over 300 awards and accolades including more than 150 Gold Medals. Not that we're keeping track or anything.
Thanks to all our beer fans and friends for your ongoing support. Cheers – The Full Sail Crew
Categories

Archive

Be Social