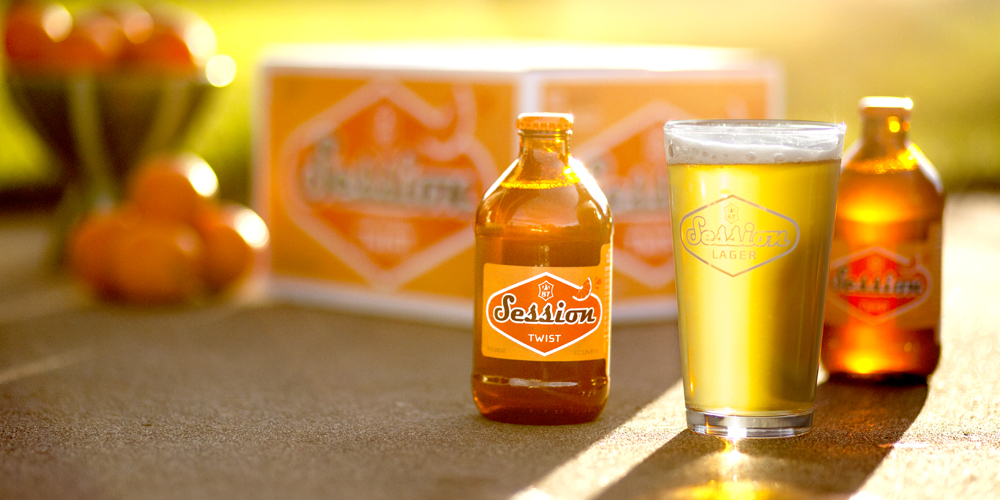 | By Full Sail
Session Tangerine Twist is a Bright Spot in Winter
Measuring a summer's day is now possible regardless of season. Session Tangerine Twist – new to the Session Series – will help you get your Sesh on like you've just paddled in from the surf, even if there's snow in the forecast.
"We wanted the tangerine to come through in this lightly hopped pale ale," says Full Sail Brewmaster Greg Doss.  "A hint of Cascade hops gives Session Tangerine Twist a natural citrus character and a twist of lemon rounds it out." Tangy aromas of citrus zest and tangerine burst from this golden, refreshing ale.
The citrus fruits make this brew multi-dimensional while still being light and drinkable, in line with the rest of the Session Series. It's everything you love about Session, with a twist!
When Full Sail launched the Session brand 12 years ago, it quickly became the hottest new craft-beer brand on the market, which has since brought home 100 medals, including 40 golds. Session's not a micro, a macro, or an import, but in a way it's a little bit of each. You see, virtually everyone who likes beer likes Session. It's a brand that's accessible without being ordinary. Totally drinkable, but never at the expense of character. And now, just for winter, there's Session Tangerine Twist. Available January through April in the Session Series 12-pack, in the Session Mashup Variety 12-pack and on draft. 5.2% ABV, 20 IBUs.
---
Categories

Archive

Be Social